Customised hard-bottom bag: ecological and reflecting your image
Because it is essential to highlight your company's identity everywhere including the packaging of your products, Deltasacs gives you the opportunity to customise your eco-friendly (recyclable or compostable) hard-bottom bag.
We take care of everything: from receiving your graphical elements (files) to delivery, including HD flexographic printing. For a customised hard-bottom bag that reflects your image !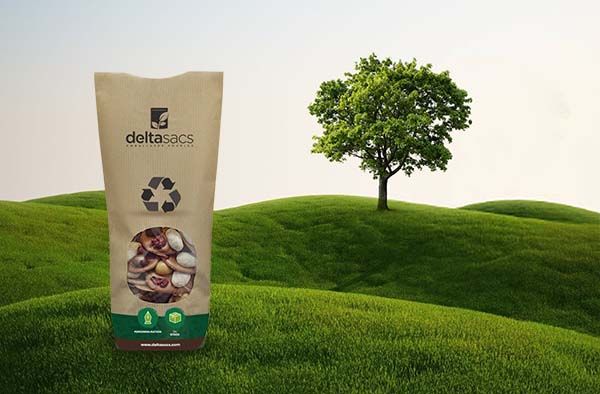 Advantages of a customised hard-bottom bag

A customised hard-bottom bag helps you to stand out from the competition and send a message.
By choosing a recyclable or compostable package, you are showing your customers, for example, that you have chosen to go green; that your company is committed to protecting the environment.
Deltasacs, with its expertise and many years of experience, takes on the task of producing a bag that will satisfy your requirements.
The little advantage of a customised bag ? You don't need to add labels bearing your company's name; you save time and reduce your budget.
Please do not hesitate to contact our teams to find out the advantages of each of our eco-friendly products and your customisation options.