Deltasacs, France: innovation and eco-friendly packaging
Deltasacs, a French company specialising in the manufacture of flexible packaging, was founded 75 years ago in Pont-Evêque, at the heart of the Auvergne Rhône Alpes region, south of Lyon.
To satisfy our customers' product freshness requirements, our R&D teams were able to develop high-performance stand-up pouches that prioritise the use of eco-friendly materials.
Our bags and pouches are manufactured on our three production sites in compliance with the national and international standards that guarantee quality and food safety.
Our innovations?
Reducing the weight of packaging
Reducing the impact of transportation by minimising the volume of packaging
Protecting the product until it reaches the consumer's plate
Reducing energy consumption during the manufacturing process
Reducing the carbon footprint of your packaging

The strengths of French company Deltasacs
Deltasacs is an innovative and eco-friendly company that manufactures its stand-up pouches, bags, and confectionery bags with a combination of industrial rigour and respect for the environment. To do this, it relies on its strengths :
CONTINUOUS INNOVATION WITH REGARD TO ECO-RESPONSABILITY

Designing new recyclable stand-up pouches in accordance with sanitary and ecological requirements

ISO 9001, ISO 22000 AND PEFC

CERTIFICATION

International standards for quality management systems, food safety management systems, and the use of paper from sustainably-managed forests, respectively.

20 production LINES

To offer our customers a responsive and efficient service

international CUSTOMER BASE

We have built a trusting relationship with our French, European, and worldwide customers (especially in the United Kingdom, the USA, and Japan).

---

---

---

---
We have pleasure in replying to the customers' needs, which implies a high level of service, a regular and targeted investment policy and constant adaptation. Our multi-skilled and flexible team will be able to meet your requirements.
Deltasacs is an expert maker of customised and highly protective stand-up pouches, hard-bottom bags, and confectionery bags. Our company, recognised on the French, European, and worldwide markets, is a byword for innovation !
Stand-up pouches, eco-friendly bags, and customised packaging: showcase your products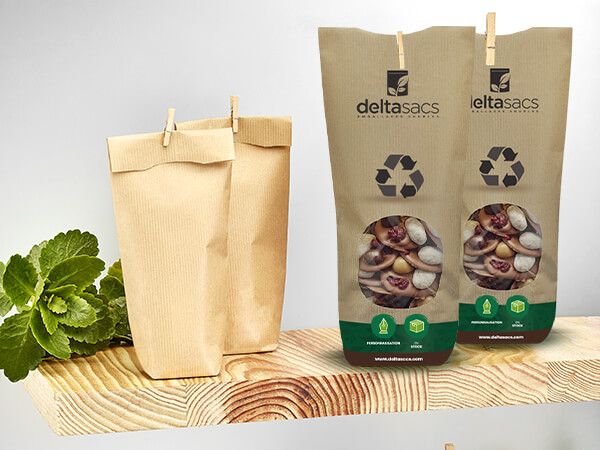 Every eco-friendly package that we make offers you a customised packaging solution.
Your company's visuals and messages are showcased, as is your decision to present your products in a recyclable, compostable, and/or eco-friendly container.
The strength of Deltasacs lies in its ability to adapt each container to its contents.
Once the packaging has been chosen, we guide you through the manufacturing process from start to finish: from the prepress work to reception of your visuals and, finally, delivery of your packaging (stand-up pouches, hard-bottom bags, or other packaging).
Deltasacs in 2022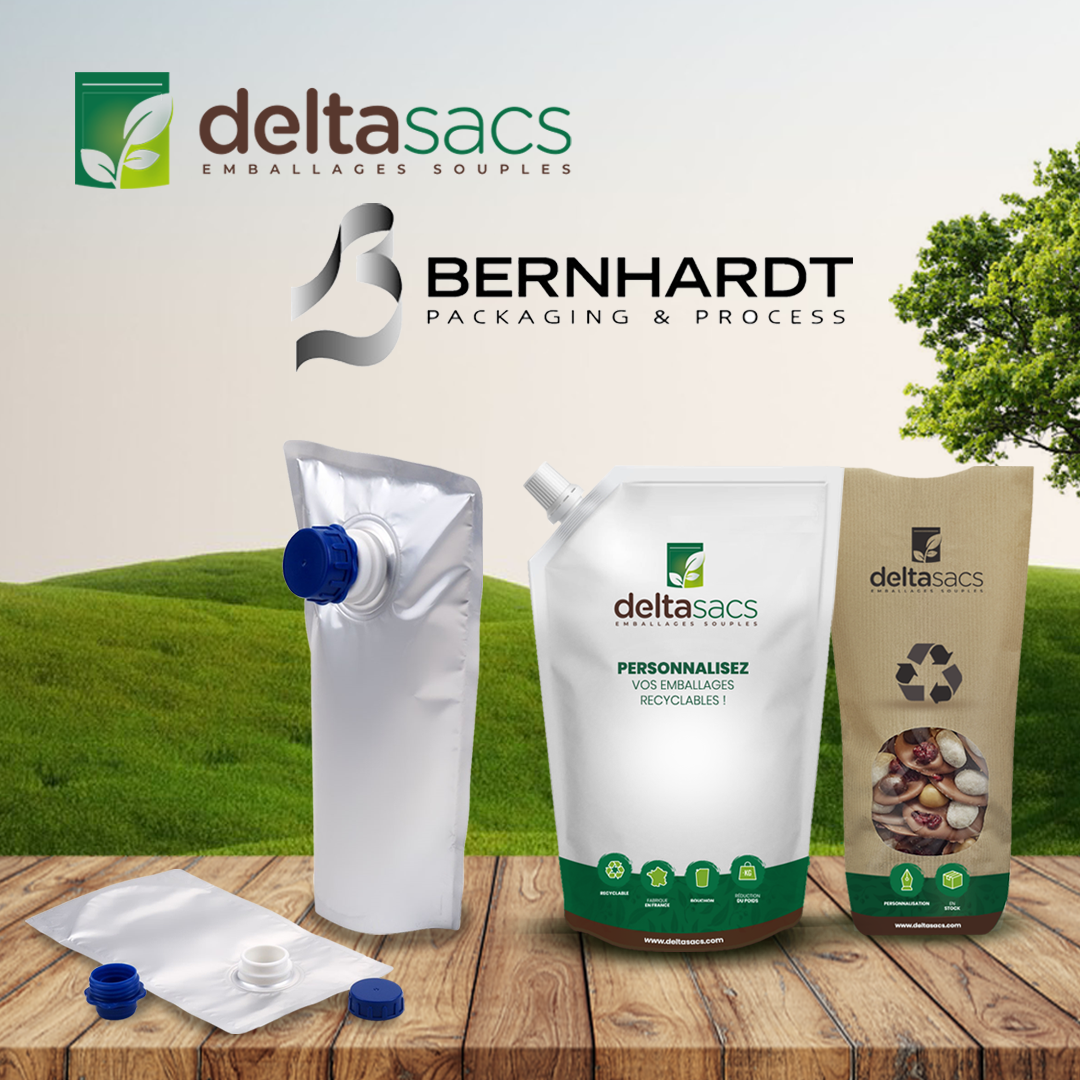 Deltasacs has joined the BERNHARDT group in December 2021.
Founded in 1956 and based in Wimille in the Pas-de-Calais, FRANCE, the BERNHARDT group specialises in the manufacture of flexible packaging solutions and packaging machines for the pharmaceutical, food and chemical industries.
The takeover of Deltasacs by Bernhardt allows to combine the knowledge and the know-how of each company to form a key player in the flexible packaging sector.
Both companies share a strong desire to innovate and to manufacture high-quality products. This is illustrated by the participation of DELTASACS in an innovation consortium for the launch of the recyclable stand-up pouches made of a polyethylene monofilm, a project led by Citeo that also involves Leygatech, Barbier and Henkel. Together, DELTASACS and BERNHARDT will be able to offer to their customers a complete range of recyclable flexible packaging, with or without spout, from 50mL to 2L, and will continue to work on projects up to 5L.
---
Would you like more information? We are here to answer your questions.