Stand-up pouch: recyclable mono-material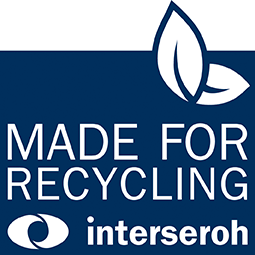 Deltasacs set out to develop the most eco-friendly preformed flexible packaging possible. That is why we chose recyclable mono-material packaging.
We produce the mono-material stand-up pouch in our factories located in the Auvergne Rhône Alpes region of France.
What is a recyclable mono-material stand-up pouch?
A recyclable mono-material stand-up pouch is made of one material: polyethylene (PE), also known as mono-resin. This flexible packaging is certified recyclable by renowned German laboratory Interseroh
The pouch is sealed, to protect your product from oxygen and humidity, as well as any external contamination, for long product shelf-life and total food safety.
This stand-up pouch can hold products of any consistency, and is intended for all sectors : 
agrI-FOOD

tea,

dried fruits,

cereals,

biscuits,

chocolates,

CBD,

hemp,

etc.

beautY

hand and body cream,
shower gel,
shampoo,
soap,
etc.

cleaning and household products 

washing powder,

bicarbonate soda,

etc.

 

GARDENING

potting soil,

fertilizer,

etc.
Recyclable mono-material stand-up pouch, customised in your company colours
The recyclable mono-material stand-up pouch can be totally customised.
Format : can vary from 75 mm to 430 mm wide
Customisation : HD flexographic printing
Finish : we can offer you several technical varnishes (matte varnish, paper-feel varnish, etc.)
Option : zipper closure, pouring spout, plug, cut-out markings, laser perforation for perfect opening
Deltasacs adapts the material to the product being packaged, offering you a customised mono-material stand-up pouch that perfectly suits the needs of your company and the demands of its products, whilst being recyclablee.
You can add and highlight the "Recyclable" logo on your flexible package: "Please recycle - recyclable bag" (opposite)
Why choose Deltasacs and its recyclable mono-material stand-up pouch ?
In addition to a high-performance package that is carbon-neutral because it can be recycled, we offer you a turnkey solution.
We take care of everything, from receiving your files to delivering customised recyclable mono-material stand-up pouches.
PREPRESS

As soon as your graphic elements arrive, our prepress department does the graphic design work and then generates colour proofs for design approval.

HD FlexographiC PRINTING

We then make our own shots (HD flexography) which we then print.

Laminating & Shaping

We then laminate and assemble the customised, recyclable mono-material stand-up pouch.

DELIVERY

We deliver all over France and worldwide (France, Europe, International) from our factories in Auvergne Rhône Alpes.