DELTASACS is a manufacturer of flexible packaging and the European leader for small and medium-volume bags.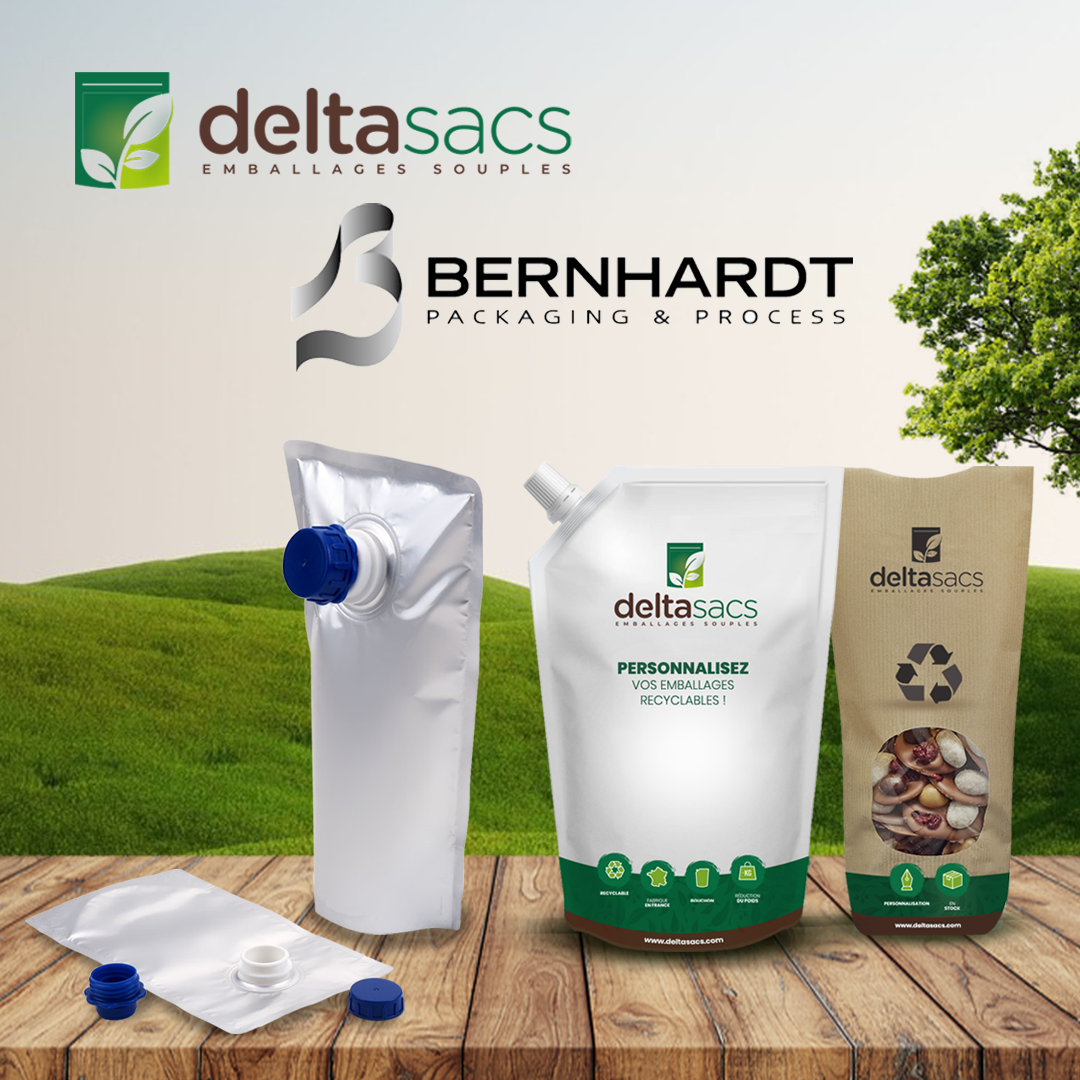 The company specialises in the manufacture of hard-bottom bags and stand-up pouches
Deltasacs was founded 75 years ago, and now has 50 employees.
The company has several production sites :
2 sites in France: a factory in Pont-Evêque (38), and another located in Saint Jean de Muzols (07)
1 site in Hungary
Since December 2021 :
DELTASACS has joined the BERNHARDT group, a company manufacturing flexible packaging solutions and packaging machines based in Wimille (62), in the Pas-de-Calais, France.
DELTASACS is a French manufacturer of flexible packaging
Manufacturing takes place on our production sites in compliance with the international standards that guarantee quality and food safety.
Thanks to integrated production cycles, we are improving our responsiveness, which allows us to offer shorter lead times whilst maintaining exacting standards for the products.
DELTASACS is a company committed to the environment
We have a thermal oxidiser and an integrated purification station with an energy-saving policy.
For ecological reasons and to comply with certain global regulations, we use cardboard boxes (100% recyclable cardboard) to sub-package our products.
We prefer short circuits and we prioritise European suppliers.

DELTASACS offers you collection models, neutral or printed—all available from stock !
Our hard-bottom bag collection awaits you, with many models available from stock.
You can also customise the bags to reflect your image by printing your logo or your own complete design. DELTASACS will satisfy all of your customisation needs according to your specification
For additional information, please do not hesitate to contact us by telephone or via our contact form.