Legal notices
Publication of the website :
DELTASACS
5 Impasse Champin – ZI de l'Abbaye – 
BP10053 –
38780, Pont-Evêque

Tél. : +33 (0)4 74 16 11 00
Email : commercial@deltasacs.com

Company name : SAS DELTASACS
Share capital : €1,322,700.00
SIRET No. : 33970862000010
Company Registration No. : .: 339 708 620  in the VIENNE business register
Intracommunity VAT number : FR 28 339708620


Managing Editor :
Ms Marie BRET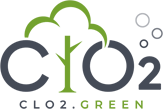 Sustainable development: energy savings and carbon capture:
Based on the WebGazelle service, strongly engaged in a sustainable development and energy-saving initiative, this leak detection company website (main activity of the customer + link to the corresponding themed page - WebGazelle references) operates thanks to French technologies, especially designed to limit the energy resources required to display web pages.
To combat climate change, WebGazelle uses the CLO2 service, which offsets and captures the carbon emissions of the servers involved in the operation of this site by planting trees in sustainably-managed French forests in a manner that protects biodiversity.
The aim of the "More Web, Less Energy" programme from Cognix Systems is to set up a sustainable development model that reconciles an increase in the quality of our solutions and services with a significant reduction in our energy consumption.
Data protection:
Data is collected for the exclusive purpose of establishing a business relationship with customers.
Personal data is stored by CLIENT for a reasonable period.
If the person does not provide all of the mandatory information in the website forms (*Mandatory fields), they cannot validate the form.

The right to access and rectification provided for in Article 34 et seq. of the above-mentioned law can be exercised by sending a written request to the following address:
DELTASACS
5 Impasse Champin – ZI de l'Abbaye – BP10053 –38780, Pont-Evêque


Reproduction rights :
This entire website is governed by French and international legislation concerning copyright and intellectual property law. All reproduction rights are reserved, including iconographic and photographic representations. Reproduction of all or part of this website on a medium of any kind is strictly prohibited without express permission from the Managing Editor.

Photographs: 
All rights are reserved with regard to the photographs used on this website. The photographs may not be used or duplicated without written permission from DELTASACS.
Photo credits: Adobe Stock / Istock / Flaticon / Pixabay

Security notice :
To ensure its security and guarantee access for all, this website uses software to monitor traffic on the site, to identify unauthorised attempts to log in or to change the information, or any other actions that could cause damage. Unauthorised attempts to load information or alter the information with the aim of causing damage and, in general, any attack on the availability and integrity of this website, are strictly prohibited an shall be punishable by the penal code. Thus, Article 323-1 of the penal code stipulates that fraudulently accessing or remaining in all or part of an automatic data processing system such as a website is punishable by a two-year prison sentence and a 30,000-euro fine. Article 323-3 of the same code stipulates that the fraudulent introduction of data into an automatic data processing system, or fraudulently deleting or modifying the data it contains, is punishable by a five-year prison sentence and a 75,000-euro fine.
The Google Analytics features for advertisers are enabled on this site (Remarketing).
Google uses cookies to broadcast our ads on the Google search network, partners of the search network, and the sites of its Display network.
Thanks to the DoubleClick cookie, Google adapts the ads to be sent to users according to their browsing on our site, and taking multi-device browsing into account.
You can disable this feature by going to the ad preference settings.